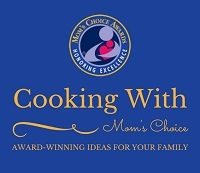 Welcome back to the Cooking with Mom's Choice kitchen. Author Cheri Hallwood of One Wish for Winifred Witch is here with a magical bubble potion recipe.
As the author of several children's picture books, Cheri enjoys sharing her stories with young listeners by visiting book stores, schools, and libraries throughout the Midwest.
During my visits, I love coming up with hands-on activities for the children and their parents to take part in — trying my best to make sure the activity coordinates with each title.
One of Cheri's favorite activities goes along with her reading of One Wish for Winifred Witch, one of THREE of Cheri's award-winning picture books.
There is an illustration that shows three witches stirring up some "green goo" in a very large cauldron. After asking the children what they think the "green goo" might be, I tell them it is Winifred's Magical Bubble Potion–everyone starts to smile! After all, who doesn't love bubbles!
Click here to get a PDF version of Cheri's recipe.
Winifred's Magical Bubble Potion Recipe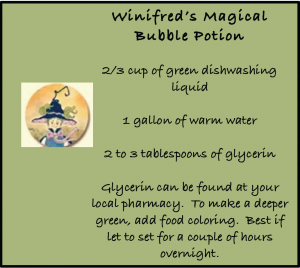 This bubble recipe is a child-friendly recipe and can also be made with an all-natural, fragrance free dishwashing liquid.
To make it even more fun, you can use food coloring and make your bubbles any color you choose, and then add GLITTER! But wait, there's more!
I also show everyone how they can make a bubble blowing tool out of an empty water bottle. And then the magic takes place . . . BUBBLES, BUBBLES GALORE! And believe me, children of all ages will have a blast!
I know, 'cause I'm just a big kid at heart.
Bubble Potion Ingredients
2/3 cup green dishwashing liquid
1 gallon of warm water
2 – 3 Tablespoons of glycerin
Additional food coloring, if desired
glitter, if desired
Materials
1 – empty, clean water bottle.
One 6 inch square piece of cheese cloth, gauze, pantyhose, or tulle fabric.
One rubberband
Foil pan (pie plate works well)
waterproof markers and/or stickers
Directions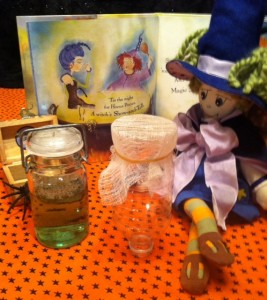 1. Mix together bubble potion ingredients. It is best if the mixture sits for several hours or (even better) overnight.
2. Adults: Using scissors, cut off the bottom of an empty clean water bottle.
3. Remove twistable bottle cap.
4. Use stickers or waterproof markers to decorate the outside of your Bubble Bottle.
5. Pour enough of Winifred's Magical Bubble Potion to cover the bottom of the foil pan (or shallow pan of your choice) and dip the fabric covered end of your Bubble Bottle into bubble potion.
6. Gently blow into the cap end of your Bubble Bottle and watch as mounds and mounds of bubbles grow bigger and bigger!
IMPORTANT: Make sure to remind children to blow, not suck–it will definitely taste yucky!!!
Click here to get a PDF version of Cheri's recipe.
About Cheri Hallwood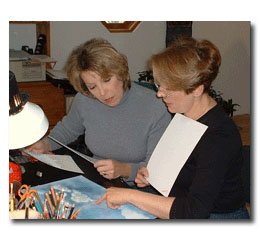 In 2005 Cheri embarked on one of the most amazing journeys of her life: a journey into the world of writing and self-publishing. She had always dreamed of writing for children, but it was her grandchildren that inspired Cheri to take her dream one-step further.
In 2006 Cheri published her first children's book, Winter's First Snowflake followed with a second printing by Spring of 2007. While Snowflake was taking off, Cheri continued to write and work with artist, Patricia M. Rose, to create and publish her second book, The Curious Polka~Dot Present. Cheri's picture book One Wish for Winifred Witch, is considered by some to be her best work yet.
Cheri continues to share her passion for reading and writing by speaking to children, teachers, and community organizations throughout the Midwest.