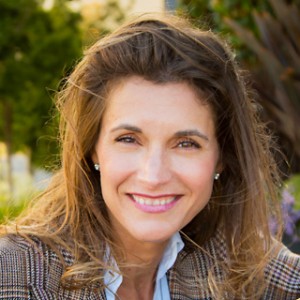 About Rana DiOrio and Little Pickle Press
Rana DiOrio is the founder and CEO of Little Pickle Press. She calls herself the Chief Executive Pickle.
Little Pickle Press is an award-winning creator of content for children and youth that is dedicated to helping parents and educators foster kindness in the next generation, and to doing so in a manner congruent with that mission.
Rana has written her way through life—as a student, a lawyer, an investment banker, a private equity investor, and now as an author and publisher of award-winning children's media. Her interests include practicing yoga, reading non-fiction and children's books, dreaming, helping entrepreneurs to realize their dreams, effecting positive change in the world, and, of course, being global, green, present, safe, and kind. She lives in San Francisco, California with her Cowboy and three Little Pickles.
Little Pickle Press – an Interview with founder Rana DiOrio
1. Would you share with us what was your inspiration to create Little Pickle Press?
Shortly after the birth of my third child, I decided to do something professionally that aligned with my values. I wanted my children to know that I walk the talk. I founded Little Pickle Press to create media that fosters kindness in children.
2. What does a "Chief Executive Pickle" do?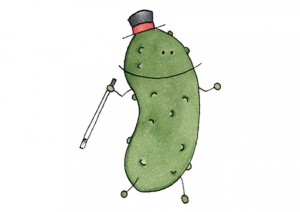 Everything from raise capital to acquire and develop new content to packing and shipping books to speaking at conferences to doing yoga at author events to changing (and recycling) the ink cartridges in our printer/scanner . . . and a lot of other things in between.
We are a growth-stage company, so I have many roles – some more scintillating than others.
3. You've just recently launched a new imprint Relish Media. Very clever name – it has such great synergy for being part "pickle" part "cherish." Is that how you see it? What are your goals for Relish Media?
Little Pickle Press's early content appealed to young children, pre-readers, and early readers. With time, this audience grew into strong and avid readers requiring chapter books and middle grade novels, which Little Pickle Press supplied.
To keep pace with its readership, Little Pickle Press has launched Relish Media, its Young Adult imprint and experiential brand intended to provide stimulating content and events for youth ages 14 and up.
The common denominator between the content created by Little Pickle Press and that produced by Relish is the aim to instill kindness by catalyzing substantive conversations between youths and their parents and teachers about the topics that matter most.
4. You are the author of the "What Does It Mean To Be…?"® series, containing four books now. Do you foresee yourself writing one or many more down the road? If so, any hints or ideas what the next book will be about?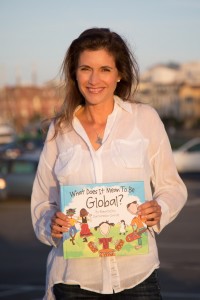 The next title in the series is scheduled to pub next month––What Does It Mean To Be Kind?, which is illustrated by the fabulously talented, and three-time Governor General Literary Award winner, Stéphane Jorisch. You can pre-order a signed First Edition here: https://pubslush.com/project/6819
This book shows that every act of kindness is also an act of courage. After that, we will publish What Does It Mean To Be An Entrepreneur?, which I co-authored with my beloved editor and true friend, Emma D. Dryden, in January 2016. This book shows that the heart of a true entrepreneur beats with courage, creativity, and curiosity. Beyond that, I am open to suggestions!
5. I see on the Little Pickle Press shop that there is a book and e-book version for a number of books. Do you and your children have a preference for a certain reading medium and why?
All of us only ever read books (most of which were purchased from indie booksellers). We have books all over our home, and we are all enthusiastic library patrons. There is nothing quite like turning a page!
6. Do you often have conversations with your children about important topics of their generation and of the world around them?
Life happens and it presents myriad opportunities to engage in meaningful conversations with children. We have the majority of our substantive conversations as a family over dinner. I listen more than I talk. That way I can offer insights in a manner that is respectful of the fact that my children often teach me things too.
7. In our interview and in your bio, you clearly wear a lot of hats! Not the least of which is Mom.  If you could give your best piece of advice to parents out there just starting out, or those already down the road trying to balance kids and careers, what would it be?
With humility, I would offer three pieces of advice. First, as researcher and storyteller Brené Brown would say, "dare greatly"—that is, make yourself vulnerable and teach your children to be comfortable being vulnerable because "vulnerability is the birthplace of love, belonging, joy, courage, empathy, and creativity."
Second, I would encourage mindfulness. Create space in your day to be present with your children because it is in those precious moments of connection that wonderment happens.
And finally, tap into your sense of humor. It will help you to remember what it's like to be a child, bring joy, reduce stress, and create lasting memories.
8. Lastly, what book is on your nightstand right now?
I have two. Ashen Winter by Mike Mullen (the second book of a YA trilogy) and Happiness: The Art of Living with Peace, Confidence, and Joy by Douglas A. Smith (adult non-fiction because I'm a livelong learner!).
To stay up to date with Little Pickle Press …
follow @LPP_Media and @RanaDiorio on Twitter
Like Little Pickle Press on Facebook
and see all the other social links at http://littlepicklepress.com
Image credits: Jaimee Dunning