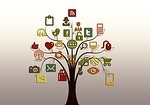 Your child has come to you asking for a social media account. Before letting them interact online, there are several steps you can take to make sure the transition into online socializing is safe and positive.
By now you probably know there are a myriad of sites – and you probably have profiles on a few yourself. Why multiple sites? because each one has it own unique flare.
Even if we don't understand a site or its purpose, it is important that we, as parents, educate ourselves on the ins and outs of social media. What kinds social media sites are there? How is each one navigated? Is there an ability to send personal messages? Video chat? Chat? Who can and can't see my child's profile?
Learning how to use and navigate a site is going to take some legwork on your part. Each one is different and has different rules, so knowing what those are from site to site is key to keeping kids safe in the virtual sphere.
Prepping Your Child for Social Media: a Parent To-Do List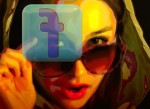 1.Read the site's Terms of Use carefully. Many of the more popular sites (e.g., Facebook) will not allow children younger than 13 have an account … even with a parent's approval.
Some sites say "13 with a parent's approval," and some are strictly for young adults and adults.
It can be a tricky slope helping your 11-year-old create a fake birthday so they can have a Facebook account.
2. Decide which form of social media outlet works best for your child's needs, then set some ground rules.
Discuss and set how much time limits. How much time is the child allowed to search and be on social media.
Parents must have the password. This should not be up for debate.
The password is never to be shared with friends.
2. Discuss house rules for connecting with people.
Make sure the followers/friends are REAL people, and that they are people you know personally.
Parents must have access to to all "friends/followers" and be "friends and followers" with the child so you can have access to what is being shown via posts, video, and pictures.
Keep all personal information private. Phone numbers, addresses, or anything else deemed private should never be shared online.
3. Talk about personal safety.
Make clear what is and isn't allowed to be posted and the risks. Even if we think no one is reading or watching what we may post, they are.
Never "check-in." This allows people to know users exact location.
Don't be afraid to use the report button. Its there for a reason, and if a post is being used for bullying or harassment- it must be brought to the attention of the parent and a copy needs to be made.
4. Let kids know: when in doubt, seek parents out.
If a child or teen is ever unsure- they need to know they can ask! Communication between parent and child is the only sure way to gain trust.
Taking the time to make sure the ground rules are understood and proper precautions are in place can make all the difference in keeping our kids safe online.
So get involved and stay active in your child's social media experience. Here are some additional articles you may find fun and useful.
About the Author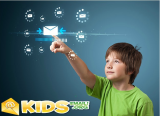 Heather B at Kidsemail.org is the primary author of the Kids Email blog, where she offers safety and parenting tips, for when the kids are online and off.
Kidsemail.org is a safe email service for kids safeguarding them from language, predators, images,and video, while keeping them connected to loved ones and learning about technology in a safer environment.
Get more safety tips on the KidsEmail blog http://blog.kidsemail.org/
Image Credits
Pixaby.com. Each image is linked to its original source.