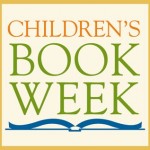 Ahhh…a week dedicated to reading books. Sounds like a lovely vacation. But May 7-13 isn't about relaxing by the beach, it's about reading to your kids for Children's Book Week.
Established in 1919, Children's Book Week is the longest-running literacy initiative in the country. Administered by Every Child A Reader and sponsored by the Children's Book Council, Children's Book Week celebrates the transformative power of literacy, a mission we share here are at the Mom's Choice Awards.
Founded by Franklin K. Matthiews, the librarian of the Boy Scouts of America, we can still find some wonderful ways to celebrate the magical power of books for children 93 years later after its start.
Here are a few fun ways your family can read your way through the week.
Assign a book a day. A week prior have your children line up a book to read each night. Label them Mon, Tues, Wed and so on. You can read the assigned story of the day and talk about the message of the book after reading it as a family. Your kids will be excited to read what they so diligently planned the week before!
Time for a new one. Why not treat your child to a new book this week? Take a special trip to the bookstore and let him/her pick out a new book.
Try out your neighborhood library. Full of free, wonderful, on-loan books, your local library offers the opportunity for you to check-out some books. Also look for any events they have such as storytelling time.
Create your own book. Pick up a "make your own" book kit or just get out some paper and challenge everyone in your family to write and/or draw their own children's book. Then you can read them aloud and share them as a family.
Pass along the joy of reading. Take time this week to go through all of your books to see if there are any that you are no longer enjoying or using as a family. Load them up at the car and drop them off at Goodwill or another organization that collects books for kids in need.
For more information on Children's Book Week and events happening across the country, click here for official Children's Book Week events. You'll see events in more than 40 cities.
Also, if you are looking for some new additions to your family's library of books, check out our Mom's Choice Awards March honorees for some recommendations. There are some good ones in there that you may not have heard about before – enjoy! A few include: Loukoumi's Celebrity Cookbook Featuring Favorite Childhood Recipes from over 50 celebrities, Smarty Pig by Molly Nero, and Baby Unplugged series by Dr. John Hutton.