It's the time of year when we slowly stop craving heavy winter foods and start looking for lighter items that are more spring-like. When you go the grocery store it can often be obvious what's in "season" based on what is new, what is upfront, and what is at a good price. But to help you refresh your "springtime foods" memory, here are a few resources that may come in handy when it comes to planing your family's meals.
What's in season. During spring there are some items that are finishing out their main season (citrus fruits) and others that are just beginning (cherries, peas). Some of our favorites for spring include:
Artichokes (main harvest is in spring, second harvest in fall)
Asparagus (primetime)
Beets (finishing their season)
Cherries (now through summer)
Grapefruit and navel oranges (in season into early summer)
Mint (begins to grow in the spring)
Peas (garden, snap, snow, etc.)
Radishes (at their best)
Rhubarb (one of the first fruits of spring)
Create a shopping list. You can of course create your own list, but if you are lo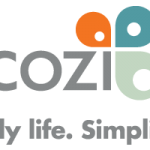 oking for something a bit more organized, try an online system such as Cozi.com – a Mom's Choice Award® honoree. Cozi.com is a free online organizer that helps busy families manage crazy schedules, track shopping lists and to do lists, organize household chores, stay in communication, etc. You can start your springtime shopping list here.
Create a meal. The Food Network has a whole section devoted to springtime recipes – sides, produce, main dishes, etc. You will find things such as roasted asparagus, rhubarb crumble, potato/egg salad, chickpea-radicchio salad and snow pea radish slaw. Yum!
For more information on what's in season where you live, click here to see Epicurious's Seasonal Ingredient Map.
What springtime food item have you been looking forward to buying in bulk again?  Share with us any wonderful springtime recipes here!