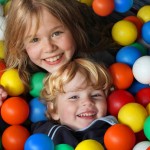 Perhaps it's because April starts off with April Fools' Day, but when you combine that with the change in seasons (mood has lifted), preparation for the end of the school year (joy for the kids), taxes season (stress) and spring cleaning (chaos), it only seems obvious that April should be National Humor Month; after all,  incorporating laughter into your everyday life when things seem a little crazed can't be more perfectly timed.
According to the "holiday's" founder, National Humor Month was designed to remind people how the simplicity of joy and laughter can improve your health, be therapeutic, boost morale and in general improve your quality of life.
Experts say laughter truly is the best medicine. It triggers healthy physical changes in the body, strengthens your immune system, boosts your energy, and protects you from the damaging effects of stress. And it's free – how priceless is that?
So how can you add humor, joy and laughter into your EVERY day life? Here are eight easy ways from your friends at the Mom's Choice Awards.
What makes you laugh? Determine what makes you laugh and do it, read it, and/or watch it more often. Is it a funny movie or TV show? A book of jokes? The Ellen DeGeneres Show? Whatever it is, frequent it often.
Surround yourself with funny people. Who makes you laugh the most? Who's sense of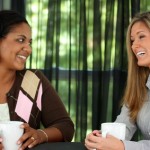 humor do you find hilarious? Make dates dates with those people more often. Keep them a part of your every day life. They'll keep you sane and healthy!
Smile. Challenge yourself to smile at people you see everyday. Walking down the street, at the grocery store, picking up the kids from school, at the park, etc. The simple act of smiling will keep you in a happy place.
Make note of it. Keep a journal or a "laughter file" of things that make you laugh. Write down some observations, interactions, funny things your kids said – anything you can go back to when you need cheering up.
Pop of color. Spring is the perfect time of year to add some color to your life. You can do this in many ways: clothing, new pillows/décor, flowers in your house, art projects – you name it. Making color a part of your life may just be the perfect thing to trigger your positive emotions.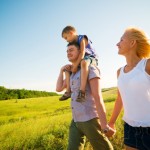 Time with the kids. Don't kids say the funniest things? Whether it's your kids, your sister's kids or your neighbor's children, spend more time around kids. The pure joy they find in the simple things in life is really inspiring. They have a light-hearted outlook and can be silly without a care in the world. Mimic it from time-to-time.
Be spontaneous. How much fun is it when you do something last minute? It can really get your heart racing. An impromptu picnic dinner, a trip to the arcade, running to Target to get a new backyard toy or game – do anything that makes you feel free.
These are just a few ways to add humor, joy and laughter to your life, but we know there are many more. Please share your thoughts and ideas with us. And if you want to read more on the benefits of laughter and humor on the body, mind and spirit, click here for a help guide!