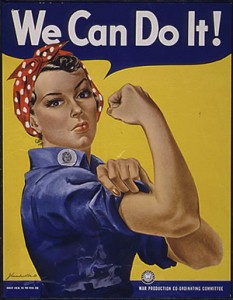 March is National Women's History Month – a good time to reflect back at the accomplishments that women of the past and present have made. The paths we have trudged through to get to where we are today in the Women's Rights Movement. Girl power certainly is here to stay!
Introducing this topic to your daughter (or son) can be a bit tricky because she comes from a different generation than you. She doesn't know a time when women were treated any different than they are today.
To make the conversation beneficial and relatable to her, try to keep the conversation light and simply share with her stories of the amazing feats that women throughout history have accomplished. Here's a few ideas to spark the conversation:
1) Reading is knowledge. Pick up a couple books at the library that highlight women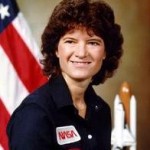 throughout history. It could be a biography for an older child to read on her own, or a book for you to read to your daughter together.  A good option, if your child is really into athletics, might be a story on Billy Jean King (one of the first professional women tennis players). Or if she's interested in space study and astronauts, read a book on Sally Ride, the first woman in space. (Note – you could also rent a movie that teaches your daughter about these women too.) One book that could be a fit for you that's also a Mom's Choice Award honoree is [amazon_link id="1616144858″ target="_blank" container="" container_class="" ]"They Stood Alone."[/amazon_link] It contains stories on women in history who made a difference (and a few men too).
2) Female gathering. Host a "woman only" afternoon tea with your daughter. Invite other mother-daughter friends and family members too. Try to make it inter-generational inviting grandmothers or older neighbors. Perhaps they can share stories of the women's movement from when they were growing up, as things were certainly different for them than they are for you and your daughter. Make it a learning experience as well as a fun bonding activity.
3) Woman a
day. Pick 6-8 women you want to teach your daughter about and every few days or so at breakfast or dinner, tell her a story about powerful women in history that have left a mark. Examples include Louisa May Alcott, Clara Barton, Rosa Parks, Margaret Thatcher, etc.
4) Find a local event. Check your local listings to see if there are events going on in your city in honor of Women's History Month.
Finally, in your discussions, ask your daughter what she wants to be when she grows up. Encourage her to being planting seeds so that she can make her dream a reality. There is nothing stopping her today thanks to the persistence and energies of female generations before her.
Whatever route you take to teach your daughter about the Women's History Movement, be sure to share your personal experience and ideas with us so others can be inspired too.