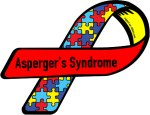 In today's edition of our All about Asperger's Syndrome series Jodi builds on her last post about Aspie kids and making friends. Today she talks about your child visiting a friend's house.

Want to come over and play?
How many times did you ask a friend this simple question when you were a child? Do you remember how many times you went to a friend's house to play, watch a movie, or just hang out? I bet you've lost count quickly.
For kids on the Autism Spectrum, though, this may be a rare or never occurring experience. It can be heartbreaking as a parent to leave the school playground, casual playdates being arranged, with no offers extended to your son or daughter.
In my last blog post, Everyone Needs a Friend, I talked about hosting a play date in your own home for your child on the spectrum. Today we're tackling an even bigger leap into social interaction:
The Play Date at a Friend's House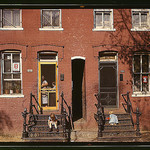 I am often asked if autism and play dates can "mix." Are they even possible? As you think about your child, you may think it is too hard. You may even be scared to try.
All fears seem more frightening until you meet them head on, so let's tackle this together!
Autism and Play Dates – a Plan
1. Role play, role play, role play
I wrote that three times, because it is so vitally important for kids with social skill challenges. It is also incredibly helpful for kids with anxiety. [ASD and anxiety come together like BFFs to a game of Double Dutch.]
If kids can picture in their minds what may happen at their friend's house, it can decrease the anxiety of the unknown or unfamiliar. Role playing also helps children learn what appropriate behavior may be expected of them. Here are some scenarios you can act out.
toy sharing,
video game watching, and
snack time.
Practice problem solving, too. Talk through details and "what ifs" to demystify the play date.
What will happen if your child is offered gold fish crackers instead of wheat thins.
What if the friend's room is painted green and your daughter hates green?
What would some polite responses be?
2. Encourage peer mentorship at school.
With the help of your school educators, help foster friendships by encouraging relationships with children who are both more mature and naturally compassionate. This can be a bridge between autism and playdates.
If you are comfortable, inform this friend that your child is marvelous beyond compare and also has ASD. Help them understand that is why your child sometimes doesn't act or react in ways typical for other students in the class.
Children are surprisingly accepting, understanding, and compassionate if you allow them to be.
3. Speak with the other parent.
Yes, that's right. Bring the host family into your trusted circle. It is important for them to understand why your child has difficulty in certain social situations.
If you don't receive a compassionate response, this may not be a home you'd want your child spending any time in. Now, that being said, many families do not share their child's diagnosis with the world at large. This is your choice and you need to do what works best for your family.
4. Keep the play date short.
You're looking for success so keep the play date short. Don't go for a marathon. Keep it to a sprint, where there is a better chance of crossing the finish line, without a wipe out.
5. Reward, reward, reward
Promise your son or daughter a meaningful reward when you pick them up at the agreed upon, clearly stated playdate's end time.
It is time to celebrate another milestone achievement.
Most important: whatever you do, DO NOT BE LATE for pickup!
6. Be ready to laugh, cry, and hug your spouse
It will be a bumpy road, full of pot-hole like temper tantrums, but encouraging and fostering friendships will provide intrinsic rewards for your child that will last their lifetime.
Think of these playdates for the long term. It is harder to see the immediate impace sometimes, but it is there. The extra time spent fostering peer relationships now, will benefit their social interaction abilities into adulthood.
Helpful links on friendship:
Last but not least, here is a great site to share with parents who are unfamiliar with Autism Spectrum Disorder: Purposeful Parenting – Special Needs Style, on the Little PIckle Press website.
Favorite quote of the month:
I think of Autism as a different kind of operating system.
– Audrey Lintner, Special Projects Coordinator, Little Pickle Press
About the Author
Jodi Carmichael is the award-winning author of Spaghetti is NOT a Finger Food and Other Life Lessons. She loves the chance to help parents, teachers, and children understand kids like Connor, who represents many kids with asperger's in the classroom.
She is also a speaker, an advocate for Asperger Manitoba, and a full time daydreamer. Jodi loves discussing the writing process with students and establishing Young Author Clubs in Canadian schools.
When Jodi is not busy with these activities, she is completing the first draft of her middle grade mystery; Ford and Ellie's Mostly Solved Mysteries: Family of Spies.
Follow Jodi on her blog at www.jodicarmichael.com.